nSpect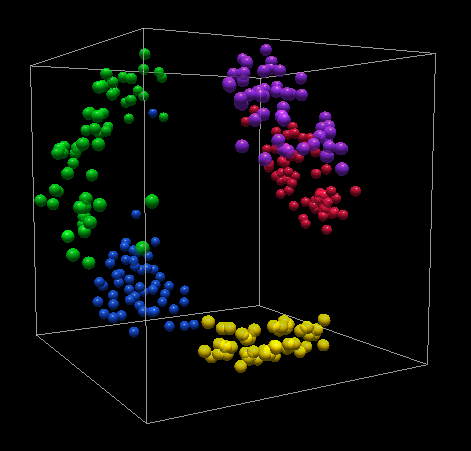 Description
nSpect is an exploratory visualization tool for analyzing high-dimensional proximity data in three dimensions. While other multidimensional visualization techniques often display a small subset of attributes or principal components, nSpect utilizes information from all dimensions to animate objects in a three-dimensional free space. The visualization assigns repulsive forces between every pair of objects in the free space, causing dissimilar objects to separate, revealing clusters of similar items.
Related Publications
A manuscript for nSpect has been submitted to BMC Bioinformatics and is currently under review. Publication details will be posted as soon as they become available.
Downloads
nSpect Version 1.0 - Updated release version 08/15/12. Includes source code and test files.